Audience Tailored Training
Developing targeted strategies and training sessions and modules that advocate for the responsible stewardship of the world's collective artistic and archaeological heritage
Programmes and Courses for Targeted Audiences
In addition to ARCA's specialised Postgraduate Certificate Program in Art Crime and Cultural Heritage Protection and its online course offerings, ARCA has been tasked, in consultative collaboration with national and international partners, to develop highly specialised art and antiquities crime-related training programmes and modules intended for key targeted audiences.
Designed and focused to meet the specific requirements of specialised audiences, these rigorous training sessions serve to identify regulatory and institutional gaps of knowledge, sharpen the technical capacities of participants, and influence policy and practice in the fields of art law and policing, border security, and forensic analysis as it relates to countering transnational art crime and illicit trafficking.
Countering Antiquities Trafficking in the Mashreq: A Training Program for Specialists Working to Deter Cultural Property Theft and the Illicit Trafficking of Antiquities.
Designed for governmental and academic heritage decision makers who work in destabilised source countries where illicit antiquities originate and where trafficking is a problem.
Strengthening the ability of UNESCO Member States to prevent, mitigate, and recover the loss of cultural heritage and diversity as a result of conflicts and natural disasters, this partner-lead training programme incorporates the protection of culture into critical humanitarian action, security strategies and peace-building processes, and is designed to engage with relevant stakeholders inside and outside the culture domain, harnessing the potential of culture to strengthen resilience and support recovery.
CircArt, a British Museum-led collaborative initiative
Designed for governmental and academic heritage decision makers in conflict and post-conflict countries where diminished security controls have resulted in an increase in antiquities trafficking.
ARCA partners with The British Museum's CircArt initiative, funded by the UK's Cultural Protection Fund, supporting heritage professionals in Egypt and Sudan. This initiative assists experts in determining, from object-based research, which archaeological sites and facilities are being targeted by looters. Workshops organised as part of this initiative promote a deeper understanding of: what is causing and enabling illicit trade, the legal framework in which the art market operates, and effective ways to address illicit material in circulation within the ancient art market.
WCO-OSCE PITCH (Preventing Illicit Trafficking of Cultural Heritage)
Designed to augment customs expertise and efficiency of the agencies as a whole and contributing towards protection of the rich cultural heritage in the ECE region and beyond.

Participants represented 13 Customs administrations from Bulgaria, Croatia, Estonia, Georgia, Hungary, Lithuania, Latvia, Moldova, Poland, Romania, Slovakia, Slovenia and Ukraine, as well as the Regional Intelligence Liaison Office (RILO) Eastern and Central Europe. The training was an opportunity for the officers to refresh their skills, expand their knowledge, and network with peers from around the region.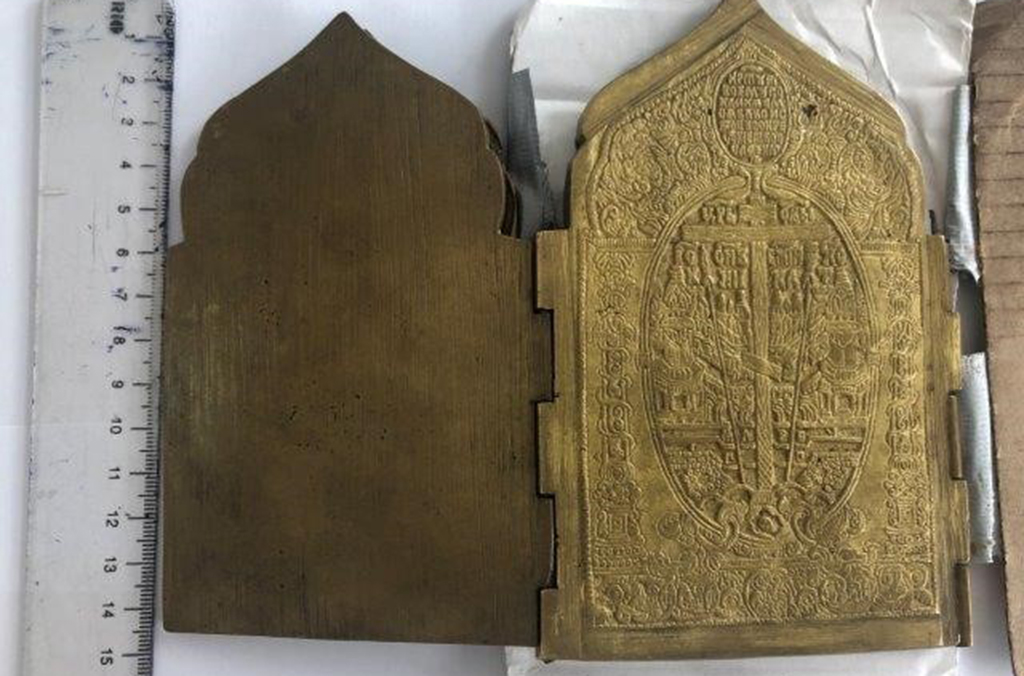 Developed around Law Enforcement authorities from 15 countries

Within the framework of Operation Pandora V, the Dutch National Police (Politie) organized a five-day cyber patrol week along with training sessions focusing on investigating online outlets where illegal antiquities are being traded. ARCA as one of the facilitating experts provided analytical and operational support on forensic analysis useful to law enforcement seeking to mitigate the problem of illicit trafficking via digital platforms
Despite constraints imposed by COVID-19, the 2020 edition of the Pandora operation successfully targeted the illicit trafficking of cultural goods.  Focused on Law Enforcement authorities from 15 countries, with the support of Europol, INTERPOL and WCO, attending session officers identified suspicious sales online, which resulted in 15 new investigations being opened.