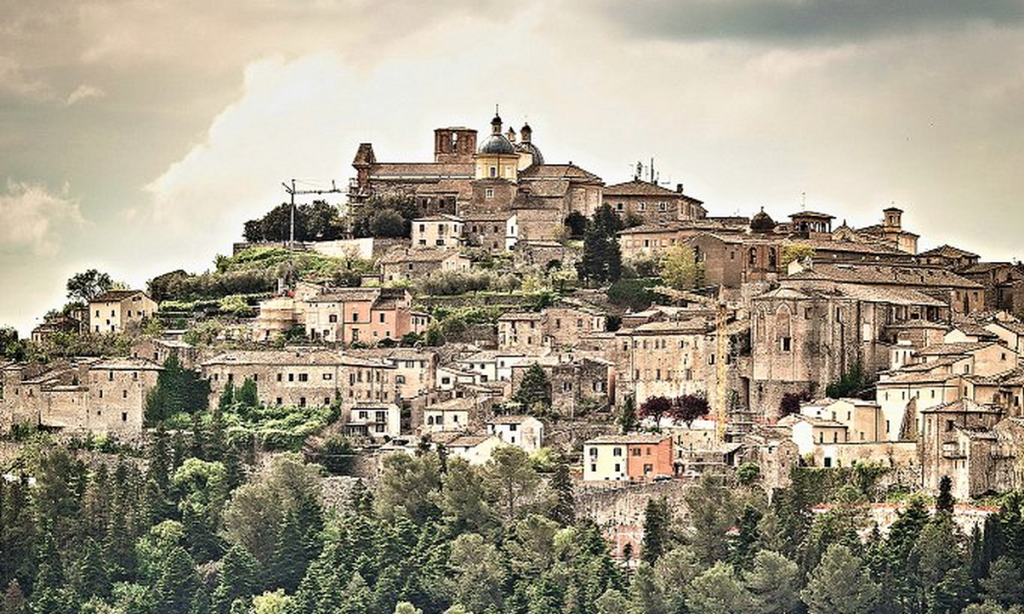 The Association for Research into Crimes against Art (ARCA) has begun accepting abstracts for the Amelia Conference, ARCA's 8th annual interdisciplinary art crime conference.
Conference Dates: June 23-25, 2017.
Conference Location:  Amelia, Italy
Deadline for Abstract Submission:  Closed
For more details on submitting a proposal for next year's conference, please write to us at italy.conference [at] artcrimeresearch.org
ARCA's annual Amelia Conference serves as an arena for intellectual and professional exchange and highlights the nonprofit's mission to facilitate a critical appraisal of the protection of art and heritage worldwide. Over the course of two days, ARCA's summer conference will serve as a forum to explore the indispensable role of detection, crime prevention and criminal justice responses, at both the international and domestic level, in combating all forms of art crime and the illicit trafficking in cultural property.
Geared towards international organizations, national enforcement agencies, academics, cultural institutions, and private sector professionals in the art and antiquities fields – the Amelia Conference follows a long-established commitment by the Association to examine contemporary issues of common concern in the important field of art crime. In doing so we hope to further awareness and understanding of the need for better protection of the world's cultural patrimony.
Held in the beautiful town of Amelia (Umbria), the seat of ARCA's Postgraduate Certificate Program in Art Crime and Cultural Heritage Protection, the annual conference will consist of presentations Saturday, June 24 and Sunday, June 25, 2017 inside the Boccarini college adjacent to the Museo Civico Archeologico e Pinacoteca "Edilberto Rosa" in Amelia, Italy. Sessions will begin promptly at 9:00 am each day and include ample time for networking.

Confirmed Speakers Include (list of confirmed presenters):
Syria's (Il)Licit Heritage: What One Looted Object Tells Us About Syria's Looted and Laundered Heritage
Samer Abdel Ghafour, Ph.D., Candidate
Founder, ArchaeologyIN – The Archaeology Information Network
Preserving Culture in Times of Crisis: Combatting the Illicit Trafficking of the Rich and Unique Cultural Heritage of Syria
Maamoun Abdulkarim, Ph.D.,
Director-General of Antiquities and Museums (DGAM), Syrian Arab Republic
Daub or Masterpiece? How Legal Systems Deal with Mistakes
Andrea Borroni, Dottorato di Ricerca
University of Campania Luigi Vanvitelli

The Protection of Cultural Objects in EU countries: A Comparative Perspective
Giovanna Carugno, Ph.D., Candidate
University of Campania Luigi Vanvitelli

The Challenges of Developing a Security Tagging System to Combat Art Crime
Steve Cooke, BA, Hons.,
Co-Founder and Chief Innovation Officer, Tagsmart
Aspects of Art Forgery in the Turkish Art Scene
Mustafa Ergül, Ph.D., Candidate
Archivist and Librarian at SALT
Results of the Criminal Justice Plenary: Bridging the Gaps and Strengthening Partnerships – How Law Enforcement and Prosecutors can Work Together to Combat Art Crime
Martin Finkelnberg
Head of the Art and Antique Crime Unit, National Criminal Intelligence Division, National Police of the Netherlands
The Discretion Question: A Comparative Evaluation of the Market Impact of Provenance Information and its Contribution to Perceptions of Trust
Gareth Fletcher, Ph.D., Candidate
Sotheby's Institute of Art, London; Kingston University, London
Past Perspectives on Collecting in the Near East
Lucia Patrizio Gunning, Ph.D.,
Teaching Fellow, Department of History, University College London
The Laws of Irony Regarding Buried Treasure
Samuel Hardy, Ph.D.,
Honorary Research Associate, UCL Institute of Archaeology
Art Market Misdeeds: Christian Parisot and the million dollar "Modiglianis"
Judith Harris, BA. Hons.,
Freelance journalist, author specialized in cultural heritage issues
Bosnia & Herzegovina: Impediments in fighting against art trafficking
Dženan Jusufović, MPA.,
Director, Centar protiv krijumčarenja umjetninama – CPKU, Director of International Gallery of Portrait, Tuzla
Senad Begović,BA.,
Museum Curator, International Gallery of Portrait, Tuzla
Prohibition vs Regulation in Global Border Security Regimes: Comparing Illicit Cultural Heritage Trafficking and Illicit Endangered Species Trafficking
Jessica Kamphuis, MSc.,
ARCA Certification 2015, MSc Transnational Security Studies 2016, Royal Holloway, University of London
Gods for Sale – Restoring India's Pride
S. Vijay Kumar
Founder, India Pride Project
U.S.-based Investigation and Prosecution of Antiquities Crimes
Jamie Perry, LL.B., MSW.,
Esquire, U.S. Department of Justice, Human Rights and Special Prosecutions Section
Mosul's Cultural Heritage: The Realities and the Challenges
Layla Salih, MA., BA.,
Head of the Heritage Dept at Nineveh Antiquities, Iraqi State Board of Antiquities and Heritage (SBAH)
The Destruction of Cultural Property as a War Crime: The Case of Ahmad al-Faqi al-Mahdi
Marco Seghesio, Dottorato di Ricerca
University of Milan
The Online Trafficking of Illicit Goods
Magg. Luigi Spadari, Comandante
Sezione Elaborazione Dati, Comando Carabinieri Tutela Patrimonio Culturale
Money Laundering and Art
Katharina Stoll, Magister
Senior Consultant, Internal Audit and Financial Advisory, Protiviti GmbH
The US Department of State Cultural Property Advisory Committee (CPAC) How it administers and implements the UNESCO Convention on the Means of Prohibiting and Preventing the Illicit Import, Export and Transfer of Ownership of Cultural Property
Dorit Straus, MA., BA.,
Art and Insurance Advisory Services Inc., Board of Directors of AXA Art Americas Corporation and the International Foundation for Art Research
The Complexities of Protecting Venice's cultural and natural heritage – The MOSE project, UNESCO and More
Edgar Tijhuis, Ph.D.,
Independent Writer and Consultant
The Prevention of the Infiltration of Forgeries and Fakes in the Art Market Based on a Statistic Model
Liliana Wuffli, Ph.D., Candidate
Master of Law in Criminal Justice and Criminology, University of Lausanne, School of Criminal Science and Police, Switzerland
Registration:
Registration for the 2017 Amelia Conference is now open via Eventbrite.
for both day's sessions for professionals
for both day's sessions for university students providing proof of enrollment in an academic program.
Registration fees include entry to all conference sessions plus complimentary morning and afternoon refreshment breaks with coffee and light pastries.  Registration for this event will remain open until June 15, 2017 subject to space limitations.
Optional Events with Fees (payable on site):
✾ Themed "End of Prohibition" Ice-breaker "cocktail reception on Friday, June 23th
✾ Picnic lunch in the 14th century cloister of San Francesco on Saturday, June 24, 2017
✾ Italian "Slow Food" dinner on Saturday, June 24, 2017
✾ Picnic lunch in the 14th century cloister of San Francesco on Sunday, June 25, 2017
The 2017 conference is open to attendees from different disciplines, practitioners, and policy- and decision-makers as well as anyone with an interest in the protection of art and the complexity of art crimes.
A themed, pre-conference cocktail will be held Friday evening as a welcoming kick-off for the conference weekend. This catered event allows conference speakers and colleagues from around the world to meet and network with one another in a relaxed and entertaining atmosphere prior to the start of the weekend's conference sessions.
Saturday and Sunday's optional lunches provide participants with the opportunity to talk with fellow attendees in a comfortable and relaxed picnic atmosphere between the weekend's morning and afternoon sessions.
Fees for optional transfers and these networking catered events are payable on site at the venue's registration check-in.
For further information about this 2017 conference please contact the conference organisers at:
italy.conference [at] artcrimeresearch.org