2017 Interdisciplinary Art Crime Conference in Italy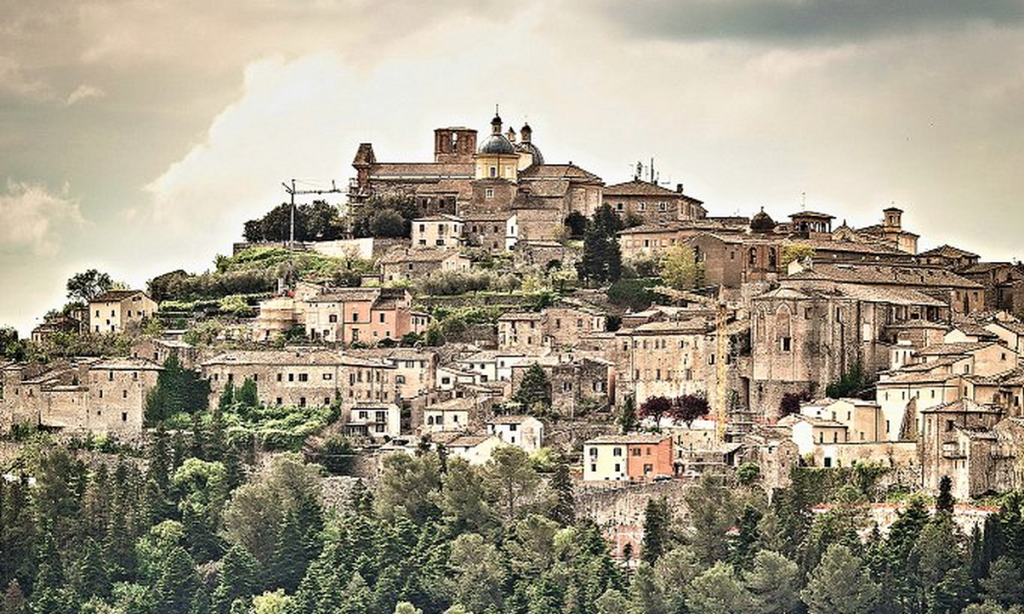 The Association for Research into Crimes against Art (ARCA) has begun accepting abstracts for the Amelia Conference, ARCA's 8th annual interdisciplinary art crime conference.
Conference Dates: June 23-25, 2017.
Conference Location:  Amelia, Italy
Deadline for Abstract Submission:  March 15, 2017
For more details on submitting a proposal for this year's conference, please review the link here for the 2017 – Summer Conference Call for Presenters – Word Format.
ARCA's annual Amelia Conference serves as an arena for intellectual and professional exchange and highlights the nonprofit's mission to facilitate a critical appraisal of the protection of art and heritage worldwide. Over the course of two days, ARCA's summer conference will serve as a forum to explore the indispensable role of detection, crime prevention and criminal justice responses, at both the international and domestic level, in combating all forms of art crime and the illicit trafficking in cultural property.
Geared towards international organizations, national enforcement agencies, academics, cultural institutions, and private sector professionals in the art and antiquities fields – the Amelia Conference follows a long-established commitment by the Association to examine contemporary issues of common concern in the important field of art crime. In doing so we hope to further awareness and understanding of the need for better protection of the world's cultural patrimony.
Held in the beautiful town of Amelia (Umbria), the seat of ARCA's Postgraduate Certificate Program in Art Crime and Cultural Heritage Protection, the annual conference will consist of presentations Saturday, June 24 and Sunday, June 25, 2017 inside the Boccarini college adjacent to the Museo Civico Archeologico e Pinacoteca "Edilberto Rosa" in Amelia, Italy. Sessions will begin promptly at 9:00 am each day and include ample time for networking.

Confirmed Speakers Include (more to be announced shortly):
Preserving Culture in Times of Crisis: Safeguarding the Rich and Unique Cultural Heritage of Syria
Maamoun Abdulkarim
Director-General of Antiquities and Museums (DGAM), Syrian Arab Republic
Collecting Research on Funerary Sculptures of Cyrenaica – What systematic investigation can tell us about the origins of objects and the (il)licit Market for Ancient Art and Artifacts
Morgan Belzic, Doctorant, Ecole Pratique des Hautes Etudes, Mission archéologique française sur la Libye Antique, Chargé de cours à l'Ecole du Louvre.
Results of the Criminal Justice Plenary: Bridging the Gaps and Strengthening Partnerships – How Law Enforcement and Prosecutors can Work Together to Combat Art Crime
Martin Finkelnberg, Head of the Art and Antique Crime Unit The National Police of the Netherlands| National Criminal Intelligence Division
Art Market Misdeeds: Christian Parisot and phony multimillion dollar works by "Modigliani"
Judith Harris, Art Journalist
Gods for Sale – Restoring India's Pride
S. Vijay Kumar, Founder, India Pride Project
U.S.-based Investigation and Prosecution of Antiquities Crimes
Jamie Perry, Esquire, U.S. Department of Justice, Criminal Division – Human Rights and Special Prosecutions Section
The Online Trafficking of Illicit Goods
Magg. Luigi Spadari, Comandante Sezione Elaborazione Dati, Comando Carabinieri Tutela Patrimonio Culturale
The UK's Monuments Men
Lt Col Tim Purbrick RL Chairman, Military Cultural Property Protection Working Group, British Army
The US Department of State Cultural Property Advisory Committee (CPAC) How it administers and implements the UNESCO Convention on the Means of Prohibiting and Preventing the Illicit Import, Export and Transfer of Ownership of Cultural Property
Dorit Straus, Art and Insurance Advisory Services Inc.
Board of Directors of AXA Art Americas Corporation and the International Foundation for Art Research
Social events included in the weekend include the following opt-in events:
✾ Ice-breaker cocktail reception at the Palazzo Farrattini on Friday, June 23th
✾ Picnic lunch in the 14th century cloister of San Francesco on Saturday, June 24th
✾ Italian "Slow Food" dinner on Saturday, June 24th
✾ Picnic lunch in the 14th century cloister of San Francesco on Sunday, June 25th
Registration will include complimentary morning and afternoon refreshment breaks with coffee and light pastries.
The 2017 conference is open to attendees from different disciplines, practitioners, and policy- and decision-makers as well as anyone with an interest in the protection of art and the complexity of art crimes. Registration for the event will remain open until June 22, 2017 subject to space limitations.
Registration Fees:
$120 for both day's sessions for professionals
$75 for both day's sessions for university students providing proof of enrollment in an academic program.
Fees for optional transfers and optional networking catered events are payable on site at the venue's registration check-in.
Registration for the 2017 Amelia Conference is now open via Eventbrite. 
For further information about this 2017 conference please contact the conference organisers at:
italy.conference [at] artcrimeresearch.org