2016 Postgraduate Certificate Program in Art Crime and Cultural Heritage Protection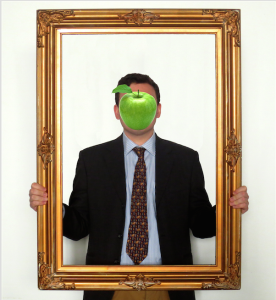 The Association for Research into Crimes against Art warmly invites applications to its eighth annual postgraduate certificate program in the study of art crime and cultural heritage protection.
The General Application period for Summer 2016 has now opened. General applications will be considered now through January 31, 2016.  Minerva scholarship applications through February 15, 2016 and late applications through April 30, 2016 subject to remaining census availability.
As spaces on the program are limited, candidates are strongly advised to submit their application materials in early autumn. Applications are reviewed on a rolling basis until census is achieved, after which candidates will be placed on the waiting list. 
In 2016 the Association for Research into Crimes against Art (ARCA) Postgraduate Certificate Program Art Crime and Cultural Heritage Protection will be held from May 27 through August 15, 2016 in the heart of Umbria in Amelia, Italy.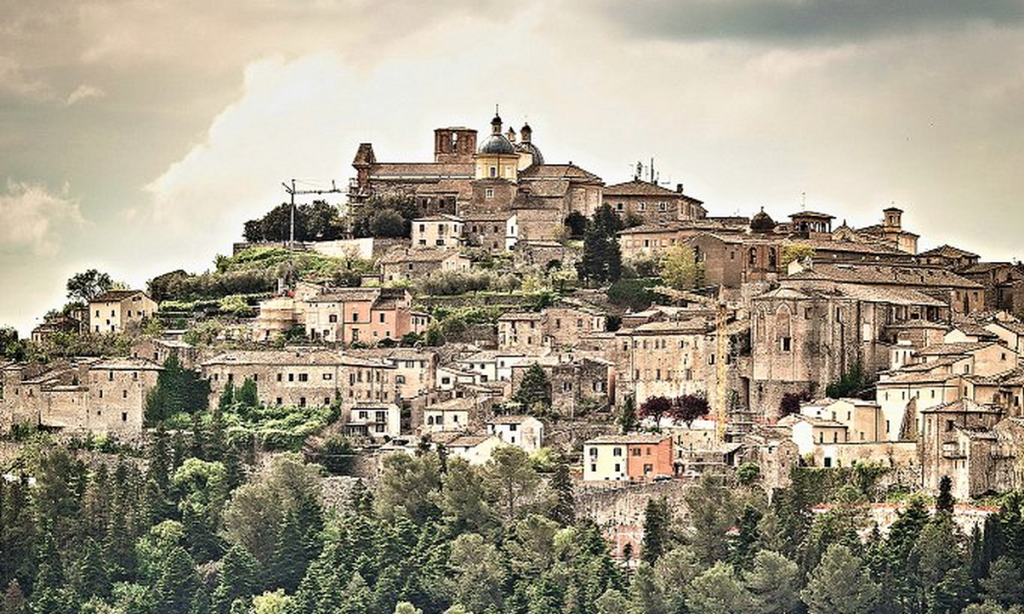 In its 8th year, this academically intensive multidisciplinary  program provides in-depth, postgraduate level instruction in a wide variety of theoretical and practical elements related to art and heritage crime. By examining art crime's interconnected world, students experience an integrated curriculum in an interactive, participatory setting. The program's courses include comprehensive lectures by experts in the field, classroom- based discussions and presentations, as well as field classes that serve as the backdrop for exploring art crime, its nature, and its impact.
Designed to expose participants to an integrated curriculum in a highly interactive, participatory, student-centered setting  the ARCA professional development program utilises instructional modules that include both classroom and in situ field lectures as well as "hands-on" learning from case studies, organised research, and group participatory assignments and discussions. At the conclusion of the program, participants will have a solid mastery of a broad array of concepts pertaining to cultural property protection, preservation, conservation, and security.
Each course associated with the program has been selected to underscore the value of, and necessity for, a longitudinal multidisciplinary approach to the study of this type of criminal behaviour, as well as its trends and motivating factors.
Accepted Candidates Explore 
• art crime and its prevalence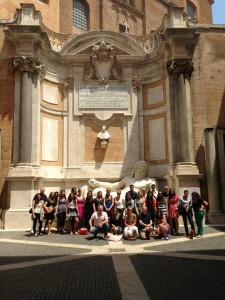 • art and heritage law and international legal instruments
• criminological theories and their application to the study of art crime
• art crime during war and armed conflicts
• the art market and its associated risk
• art insurance underwriting
• risk management in museum security
• illicit trafficking and the licit art market
• archaeological looting and predation
• art crime policing and investigation
• art forgery motives and methods
• practical approaches to safeguarding culture
The culmination of the ten week academic program is the completion of a final thesis, submitted by each student in late autumn after successful completion of the onsite courses associated with the program. The completion of this written body of work serves as the capstone to the postgraduate certificate program and demonstrates the student's ability to conduct independent scholarly research, data collection and analysis and to make a significant contribution to the research literature in the field of art crime.
Integral to the thesis process is the opportunity for students to work with the program's academic director and assigned thesis advisors who help shape the student's thesis and oversees the project from it from inception through final submission. This thesis advisory team also guarantees that the student's work meets ARCA's standards for submission.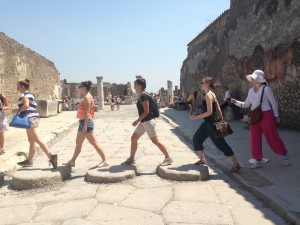 Target:
This interdisciplinary program offers substantive study for art police and security professionals, lawyers, insurers, curators, conservators, members of the art trade, and post-graduate students of criminology, law, security studies, sociology, art history, archaeology, and history.
Program Courses Scheduled for 2016
"Art and Heritage Law"
Dr. Duncan Chappell, Lawyer and Criminologist
Adjunct Professor in the Faculty of Law at the University of Sydney
Conjoint Professor in the School of Psychiatry at the University of NSW
Chair of the International Advisory Board of the Australian Research Council's Center of Excellence in Policing and Security.
Former Director of the Australian Institute of Criminology (1987-1994)
"The High Stakes World of Art Policing, Protection and Investigation"
Dick Ellis, Law Enforcement, Security and Investigation
Detective and Founder of The Metropolitan Police, New Scotland Yard Art and Antiquities Squad (retired),
Director, Art Management Group
"Insurance Claims and the Art Trade"
Dorit Straus, Insurance Industry Expert
Insurance Industry Consultant, Art Recovery Group PLC
Vice President and Worldwide Specialty Fine Art Manager for Chubb & Son, a division of Federal Insurance Company (retired)
"The Minds, Motives and Methods of Master Forgers and Thieves"
Dr. Noah Charney, Author, Journalist, Art History and Criminology Lecturer, ARCA Founder
Adjunct Professor of Art History, American University of Rome
Author, W. W. Norton & Company, Inc., Phaidon, PublicAffairs, Simon & Schuster
Journalist, ArtInfo, The Daily Beast, The Guardian, Wired
"Practical Approaches to Safeguarding Culture: Security Measures and Risk Assessment for Museums and Cultural Heritage Sites"
Dick Drent, Museum Security Expert, Law Enforcement and National Security Expert
Director, Omnirisk
Associate Director, Holland Integrity Group
Corporate Security Manager, Van Gogh Museum, Amsterdam (retired)
"Art Crime in War"
Judge Arthur Tompkins, Judge, Forensic Expert
District Court Judge, New Zealand Ministry of Justice
"Unravelling the Hidden Market of Illicit Antiquities: Lessons from Greece and Italy"
Dr. Christos Tsirogiannis, Forensic Archaeologist, Illicit Antiquities Researcher
Researcher, Trafficking Culture Project, Scottish Centre for Crime and Justice Research, University of Glasgow
Forensic archaeologist, Illicit antiquities researcher, University of Cambridge
"Breitwiesers, Medicis, Beltracchis, Gurlitts and Other Shady Artsy Characters: How to Analyze their Crimes Empirically"
Marc Balcells, Criminal Defense Attorney, Criminologist
Professor Universidad Miguel Hernandez de Elche
Consultant Universitat Oberta de Catalunya
Graduate Teaching Fellow at The City University of New York – John Jay College of Criminal Justice
"Antiquities and Identity"
Dr. Valerie Higgins, Archaeologist
Associate Professor and Program Director of Archaeology and Classics
Program Director, MA Programming in Sustainable Cultural Heritage at the American University of Rome
"The International Art Market and Associated Risk"
Dr. Tom Flynn, Art Historian and London Art Lecturer,
Adjunct Assistant Professor, Richmond The American International University, London
Sr. Lecturer and Course Director, RICS-Accredited Art Market & Art Appraisal Kingston University, Lecturer, History of the Art Market, Art & Business, IESA/Wallace Collection
"Looting, Theft, Destruction, and Repatriation of Cultural Property: Community Impacts" (**Bonus Course: To Be Confirmed, February 2016)
Dr. Laurie Rush, Archaeologist
Board Member, US Committee of the Blue Shield
Important Dates
December 15 , 2015 – Early Application Deadline
January 15, 2016 – General Application Deadline
April 2016 – Advance Reading Assigned
May 27, 2016 – Students Arrive in Amelia
May 28 and 29, 2016 – Orientation
May 30, 2016 – Classes Begin
June 24-26, 2016 – ARCA's Annual Summer Art Crime  Conference
August 9-15, 2016 – Student Housing Check-out**
November 15, 2016 – Thesis Submission Deadline
**Some students stay in Amelia to relax a few days after the core program courses to participate in the bonus course, the August Palio dei Colombi, Notte Bianca and Ferragosto festivities.
For a detailed prospectus and an application materials or general questions about the program please contact us at: education (at) artcrimeresearch.org